Home Services Sales Executive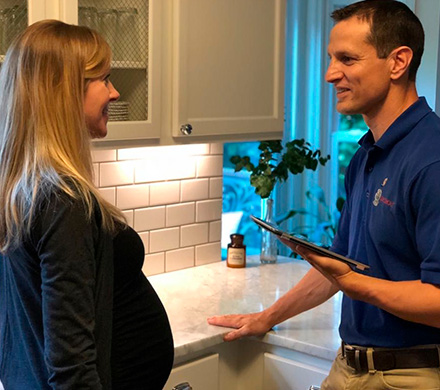 Thank you for your interest in working with Sir Grout Charlotte.
Sir Grout of Charlotte is hiring an enthusiastic individual that wants to join an exciting and rapidly growing business. We are a small entrepreneurial business, but part of a national home improvement service company franchise whose brand is highly regarded. We are seeking a highly motivated, driven, passionate individual with proven success at in-home selling. Prior knowledge of our particular business is not required; however, sales success in the home improvement industry is highly recommended and encouraged.
Job Description:
The successful Home Services Sales Executive will be responsible for the overall performance of all sales activities in your assigned market. You will direct a team of service professionals and provide leadership towards the achievement of maximum profitability and growth in line with previously agreed upon goals and objectives. You will learn all aspects of the business from the ground up, with training on product knowledge and systems provided. The Home Services Sales Executive will need to understand the end-to-end sales cycle from job estimate to completion and the necessary steps to move throughout the process effectively and efficiently.
Responsibilities:
The Home Services Sales Executive is a dual role: Sales and Operations. In the Sales role you will serve as our primary salesperson completing pre-qualified estimate appointments that are typically residential but do include some commercial opportunities. You will also network and utilize your contacts to identify commercial sales opportunities. In the Operations role you will have responsibility of our service technicians' schedules and overall customer service experience. You will provide font line support to our clients by delivering helpful information, answering questions, and responding to any complaints – ultimately, ensuring all clients are more than satisfied with our services provided.
Requirements:
Sales experience, either with in-home sales or in a commercial environment involving construction related products such as tile, stone, wood, other floor products, cabinets, etc.
Strong communication skills with the ability to:
Reliable and punctual
Technologically savvy:
Have a valid driver's license and safely operate our service vehicles
Willingness to travel/drive up to 50% of your time Monday through Friday
Willingness to travel for training with possible weekend travel time
Competencies:
Results-driven
Customer-focused
Honesty and integrity
Friendly and a team-player
Well organized
Time management
Attention to detail
Self-directed and motivated
Compensation:
This is an uncapped earning opportunity!
Salary + Commission
Possible bonuses and tips
Benefits:
Paid Holiday time off
Paid personal time off
Company vehicle provided
Company phone provided or stipend provided
Healthcare reimbursement/stipend provided
About Sir Grout:
Sir Grout is the national leader in hard surfaces restoration. Customers buy our services to avoid the cost, hassle, noise, mess, and landfill use associated with tearing out those expensive hard surfaces in their home or business and replacing them with new materials. Instead, we make their hard surfaces look like new or better than new for years to come! We restore tile and grout with our proprietary processes and color sealants. We hone, polish, and seal natural stone surfaces including marble, granite, travertine, and slate. We are a premium service provider both to consumers and businesses and our reputation for quality work is excellent!
Sir Grout franchisees are equal opportunity employers. Neither Sir Grout nor any Sir Grout franchisee discriminates, or tolerates discrimination, on the basis of race, religion, age, sex, national origin, disability status, genetics, protected veteran status, sexual orientation, gender identity or expression, or any other characteristic protected by federal, state or local laws.