Residential Wood Deep Cleaning
Residential wood floors endure extensive wear and tear on a daily basis. Over time, this wears down the wood's finish and causes your floor's appearance to turn from beautiful to lackluster. While vacuuming is highly recommended for cleaning and preserving wood flooring, the only way to completely eradicate all the unwanted dirt particles that have become entrenched in a wood floor's finish is to have it professionally deep cleaned.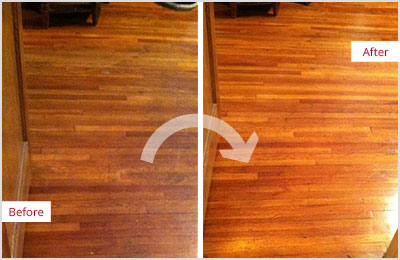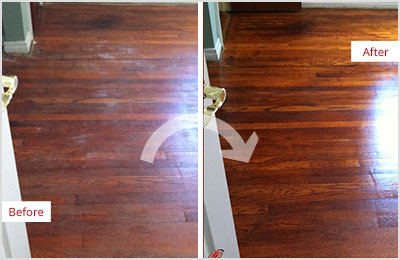 If you want to revitalize your home's dingy wood flooring, there is no better company for the job than Sir Grout Charlotte. Our wood deep cleaning process is a quick, convenient, two-step procedure. First, we apply a specially formulated wood cleaner to your floor. Then, we use a uniquely designed buffer to gently, yet thoroughly, remove any dirt particles from the floor's finish.
For a professional wood deep cleaning service that is fast, safe, and economical, look no further than your local Sir Grout. Having the wood floors in your home cleaned the recommended two times a year will keep them looking their very best and will prevent them from needing costly refinishing services in the future. Call us today to set up an appointment.
Click on the link below for information about the other
Residential Wood Services
we offer:
Residential Services
: