Welcome to the Vanity Tops category for the Sir Grout Charlotte Blog. Here you'll find blog posts related to stone and tile vanity tops that we've restored. See the amazing transformations with the included before and after pictures. Feel free to share and leave your comments.
Published December 23, 2022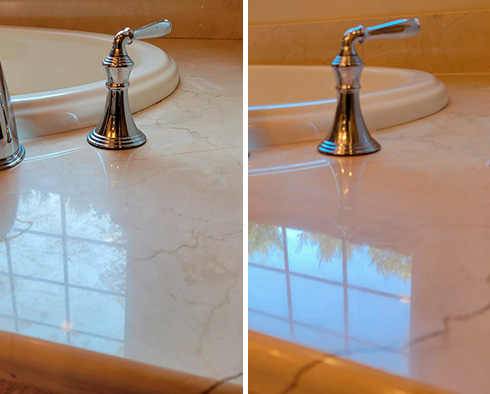 A Marble Surface in Cornelius, NC, Has a Breathtaking Shine After a Stone Polishing
Marble surfaces can give any house a stylish look, but they are susceptible to damage, and without proper care, they can lose their beauty. However, regular cleaning is not effective against certain issues, and oftentimes, the results are not ideal. When this happens, the chore becomes a headache.
READ MORE
Published November 28, 2018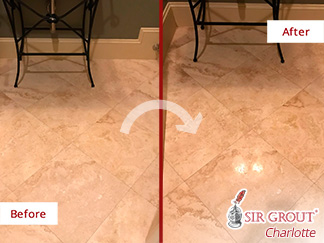 This Travertine Floor in Hilton Head Island Was Revitalized Thanks to Our Outstanding Stone Polishing Process
Travertine is an option for homeowners who want a stylish floor in their house. It can give almost the same look as marble and granite, adding a classic appearance to interiors or exteriors at a more reasonable price. For this reason, you can find travertine floors in modern and ancient structures all over the world.
READ MORE