Welcome to the Caulking category for the Sir Grout Charlotte Blog. Here you'll find blog posts related to stone and tile surfaces that we've restored. See the amazing transformations with the included before and after pictures. Feel free to share and leave your comments.
Published January 13, 2018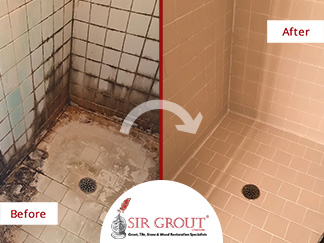 You Won't Believe the Dramatic Transformation of This Shower in Matthews, NC, after Our Professional Tile Cleaning Service
Humidity is the number one ally of mold and mildew growth. If you live in a place with high levels of humidity, you probably know that cleaning your home is often not enough to stop these silent and unwanted guests.
READ MORE