Welcome to the Recoloring category for the Sir Grout Charlotte Blog. Here you'll find blog posts related to stone and tile grout that we've restored. See the amazing transformations with the included before and after pictures. Feel free to share and leave your comments.
Published April 30, 2019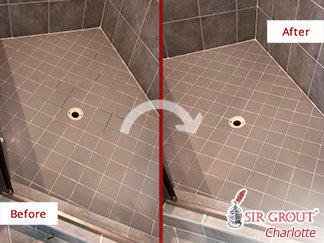 Grout Recoloring in Charlotte, NC: Restoring and Enhancing Grout Lines with The Most Effective Process
A homeowner from Charlotte, NC needed our assistance because he was struggling with the condition of his shower. At first, maintenance hadn't caused him a lot of trouble. Unfortunately, daily wear and tear started to take a toll on the surface. The grout lines looked dirty and the shower had an unsightly appearance.
READ MORE