Welcome to the Kitchen category for the Sir Grout Charlotte Blog. Here you'll find blog posts related to stone, tile, and wood surfaces that we've restored on kitchens. See the amazing transformations with the included before and after pictures. Feel free to share and leave your comments.
Published April 30, 2018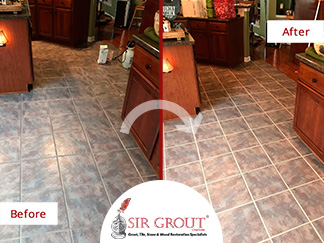 Aged and Shabby Tile Floor? Our Grout Sealing in Charlotte, NC, Is the Right Solution for You!
A kitchen is the center of most homes. It's the room where you join your family to have breakfast and dinner. You also plan most of your family gatherings in the kitchen. Being the most important go-to place for all the family in the house.
READ MORE
Published November 23, 2017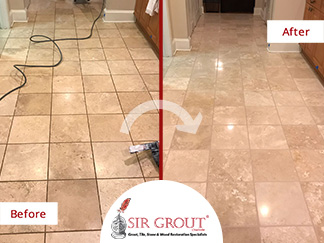 This Travertine Kitchen Floor in Charlotte, NC, Only Needed Our Stone Cleaning Service to Look Incredible Again
The new owners of this house in Charlotte, NC had recently gotten married and were very happy about owning this wonderful property. They were engineers and had to change cities because they had been given new projects.
READ MORE