Full Shower Restoration by Our Caulking Services Leaves Homeowner in Charlotte Speechless
January 17, 2023
Even though keeping showers in excellent condition is challenging, many owners try their best to perform regular upkeep. However, depending on the severity of the damage, traditional solutions may not be effective. When this happens, the chore gets more difficult. This homeowner needed to clean his shower since the surface had deteriorated and seemed unclean over time. He tried a few things, but nothing changed despite his efforts. Because he was frustrated, he decided to seek professional assistance.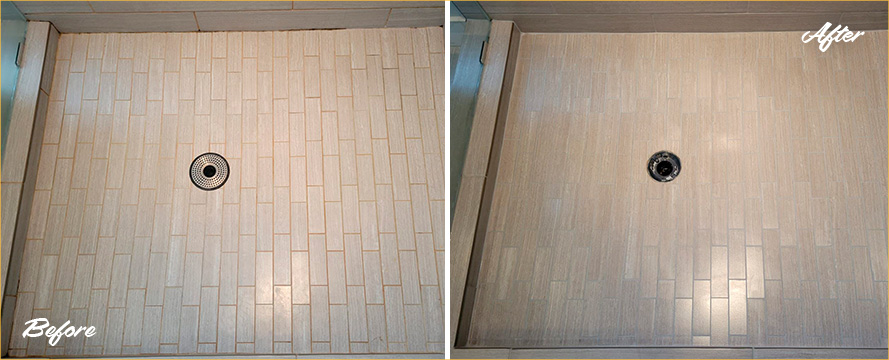 Fortunately, he had an aunt who was one of our most loyal clients. She told him to search for our renowned
caulking services in Charlotte, NC
. Following his aunt's recommendation, the owner decided to check us out online. After browsing our website, reading some of our articles, and viewing our
picture gallery
, he contacted us and asked for a free evaluation in the hopes of finding a rapid solution to his problem.
Just a few days later, the in-home evaluation took place. When we arrived, the owner greeted us and we immediately began the evaluation. We saw the shower and discovered its flaws. The caulk around the seams had disappeared, the grout had deteriorated, and the tiles needed some cleaning. As a result, the entire surface looked in bad shape. Additionally, the grout lines had not been sealed. Our experts emphasized that since this typical combination is permeable, it is susceptible to absorbing a wide range of other compounds, causing further problems. To prevent further degradation, a special sealant was required.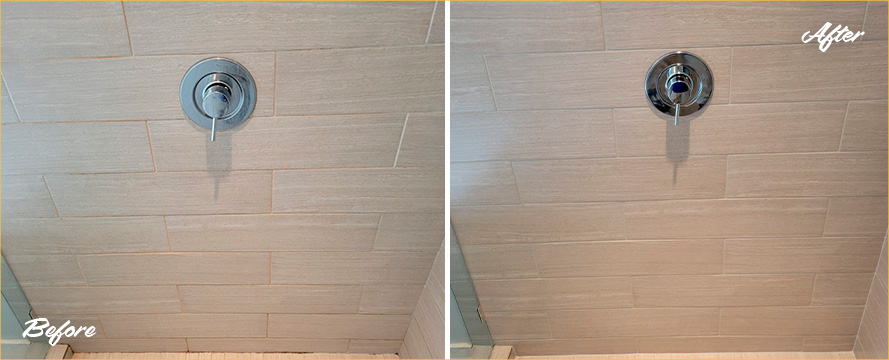 After analyzing the problems, our team discussed a solution with the owner. We offered our caulking services since we believed the circumstance called for it. We would restore the shower to its prime condition. The owner hired us because the evaluation went well.
We returned to our client's house a few days after the evaluation was completed, ready to start restoring the shower. Our process is thorough and consists of multiple steps. We began by scrubbing the surface with our bio-safe cleaners. Our team then steam-cleaned the surface to get rid of any residual filth.
The following step consisted of re-caulking. We replaced the caulk with a long-lasting epoxy solution. Unlike other materials, this product is not porous, allowing it to withstand regular usage. It is ideal for showers since it is mold and mildew resistant. To finish the project, we continued with the sealing step.
To conclude, we put a layer of ColorSeal, Sir Grout's signature sealant. Our excellent product offers unequaled resistance and long-term benefits. It repels dirt, grime, and other external agents, reducing deterioration and simplifying and expediting cleaning methods. ColorSeal improves the surface, providing the grout a uniform color and a fresh look. It comes in a range of colors, permitting our clients to match the tiles to the grout. The project was a huge success. Our client was delighted with the outcomes, and he thanked us for our outstanding services.
Shower maintenance could be time-consuming and challenging. Due to excessive wear and tear, these surfaces can degrade quickly, causing harm that is hard to restore. It is vital that you follow our recommendations to keep these areas in good shape. We recommend starting a weekly cleaning routine with a pH-neutral, soap-free cleaner like
Sir Grout's Natural Hard Surface Cleaner
.
Our product provides amazing results and is without a doubt the best alternative on the market. It's also non-toxic and safe for both pets and people. Soap-based cleaners and acidic chemicals are not recommended. These products can have a long-term negative influence, causing a variety of problems. They leave a sticky foam behind in the grout lines, causing stains and discoloration. Most over-the-counter cleaning products are soap-based, therefore they're not recommended.
It's essential to take precautions to prevent mold and mildew formation. These fungi thrive in moist environments and can soon become a health hazard for everybody in the house. To avoid this issue, leave the door or a window open, and wipe the shower surface with a squeegee, towel, or terry cloth after use. Squeegeeing on a regular basis also helps to reduce dirt and grime accumulation, keeping the area clean.
Our satisfied customers can testify to the exceptional caulking services provided by Sir Grout Charlotte. Don't put it off any longer and restore your shower right now. Call us at
(704) 626-6866
or fill out the "Request a Quote" form on this page to schedule a free consultation today. If you want to keep up with our latest news and promotions, subscribe to our
newsletter
.